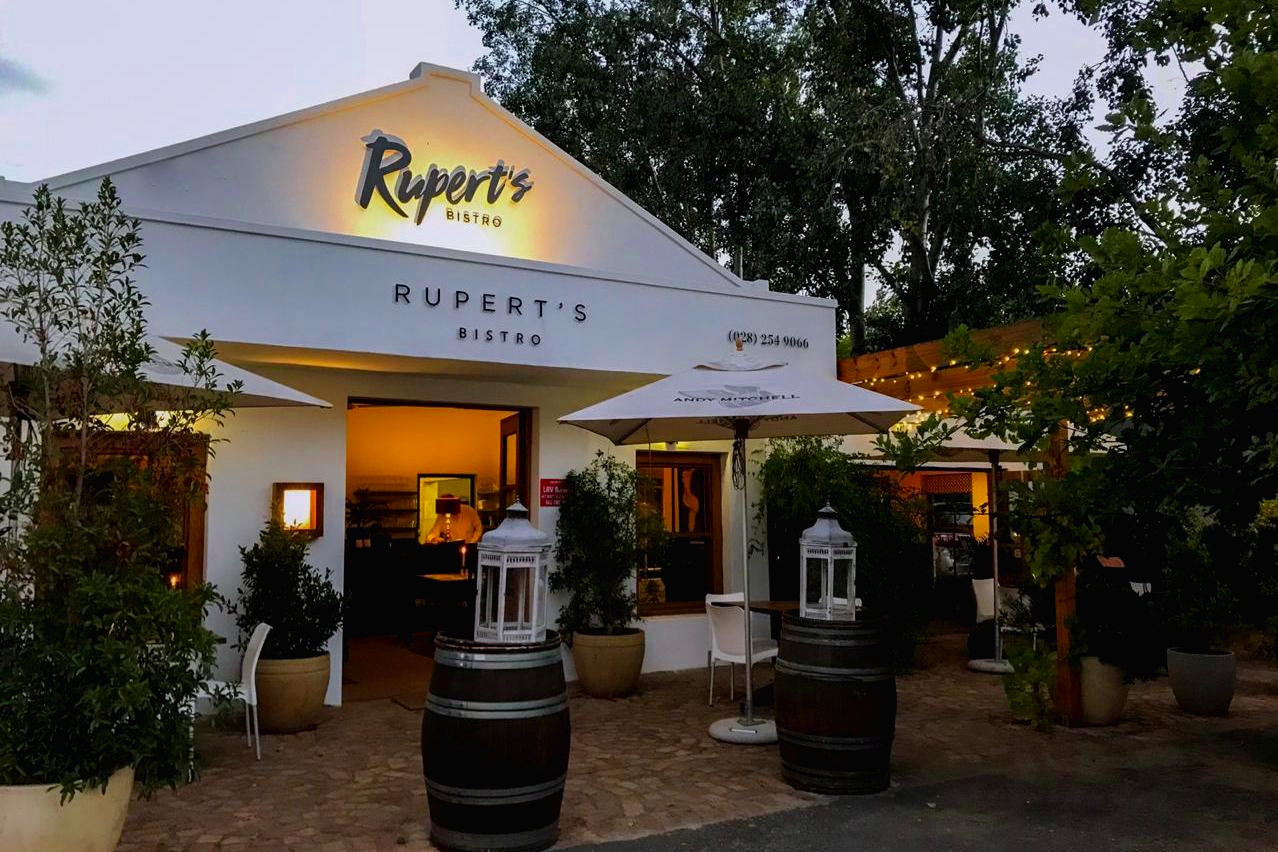 Rupert's Bistro
EST 2008
Fresh Country Cuisine in the heart of Greyton
Welcome to RUPERT'S Bistro, located in the beautiful village of GreYTON
Previously known as Peccadillos Bistro, and re-branded as Rupert's Bistro, the delightful bistro located in the beautiful Overberg village of Greyton continues to serve classic and hearty food in warm and welcoming surroundings.
The bistro was opened in 2008 by Rupert and Susan Fage. 2018 saw Peccadillos revamped and renamed Rupert's Bistro. Owner/Chef Rupert Fage combines a menu of unpretentious modern British flavours, with a Mediterranean twist.
The restaurant's blackboard menu changes continually and features the best available seasonal ingredients.
Wood-fired pizzas are also on offer.
Phone
028 254 9066
LocatiOn
23 Main Street
Greyton
7233
Hours
Thurs - Mon
Lunch 12noon - 3:00pm
Dinner 6:00pm – close
Peccadillos Bistro strives to have a wine list with interesting, local wines that is appropriately fluid...
Reservations
Call 028 254 9066, or book online.

23 Main Road, Greyton
028 254 9066
info@rupertsbistro.co.za
www.rupertsbistro.co.za